Austin Custom Winery
At Austin Custom Winery, you get to have wines that aren't available anywhere else in the world. How can you be sure? Owner, Mary Daniel, makes all the wines she sells at her shop, and she even helps customers to create their own brews.

The winery frequently holds events, such as karaoke nights, lunchtime meet ups, classes, and networking events. Additionally, Daniel creates customized labels for any special occasion, including weddings, anniversaries, and birthdays. If you're an accessory buff, you can also find every wine toy you could imagine at Austin Custom Winery.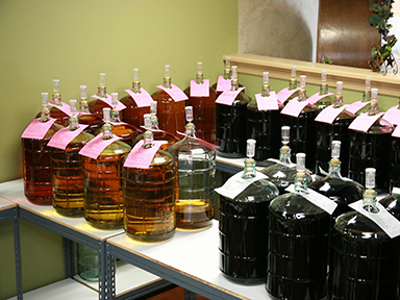 Address and Phone
Austin Custom Winery
7010 Hwy 71 W Ste 300
Austin, TX 78735
Phone: (512) 394-0600