8212 Wine Bar & Grill
Located on the grounds of the luxurious Barton Creek Resort and Spa, 8212 Wine Bar and Grill is just as upscale as guests would expect. With buttery leather seating, rich hardwood floors and sleek lines, the interior of 8212 is designed to inspire indulgence.

The restaurant serves light, elegant fare for hotel guests and golfers, and it's not unusual for those in attendance just for the dining and wine. The wine selection constantly revolves to entice regulars but the food is consistently mouth watering -- cherry bourbon glazed baby back ribs, lemon sage roast chicken and vegetarian tossed pappardelle pasta caponata are all favorites that bring guests back again and again.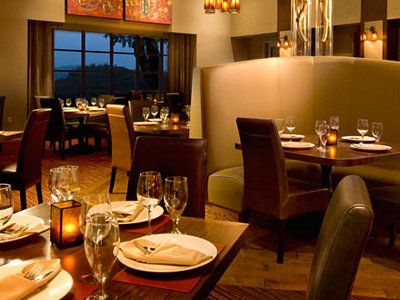 Address and Phone
8212 Wine Bar & Grill
8212 Barton Club Drive
Austin, TX 78735
Phone: (512) 329-4000